Get an overview of key findings, insights and trends on how leading teams are measuring and optimizing customer journeys and customer experience from Pointillist's survey of over 700 CX, marketing and analytics professionals worldwide.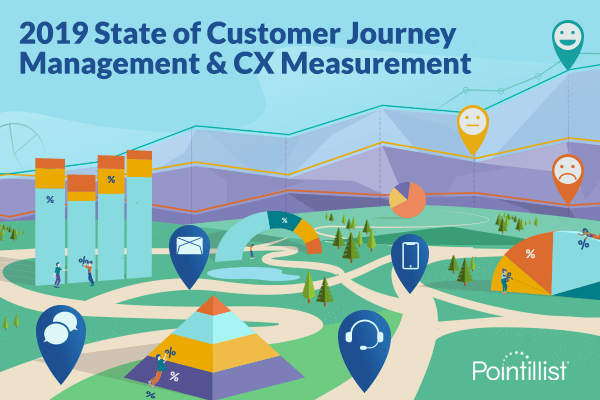 It's no surprise that customer experience is now a make-or-break factor for business success. But how do leading organizations optimize their customers' journeys, improve customer experience and measure its impact on their business?
To find out, Pointillist surveyed over 700 CX, marketing, and analytics professionals worldwide to uncover key trends, insights and benchmarks on:
Top-of-mind challenges and priorities
Effective strategies, tactics and approaches
High priority metrics and KPIs
Key characteristics, capabilities and practices that separate top performing teams from the rest of the pack
In this post, I'll highlight some of the key survey findings in our 2019 State of Customer Journey Management and CX Measurement Report.

Gary DeAsi is a global digital marketing and demand generation expert with a passion for technology, content and thinking both analytically and creatively to overcome business challenges at every stage of the customer journey. As Director of Demand Generation at Pointillist, Gary is responsible for building and fueling a modern, revenue-centric marketing engine to accelerate growth for Pointillist's game-changing Customer Journey Analytics and Orchestration software.Prior to Pointillist, Gary held several roles at SmartBear Software, from leading the demand generation team, managing the global corporate brand, to heading up marketing operations. His initiatives helped SmartBear earn back-to-back Marketo Revvie Awards for Most Dramatic Business Impact and Most Creative Integrated Marketing Campaign. Also an expert in lead nurturing and marketing automation, Gary has been honored as a three-time Marketo Champion.

Latest posts by Gary DeAsi (see all)