Learn how the most successful modern companies leverage customer behavior data and analytics to drive customer acquisition, retention & growth, and why you should too.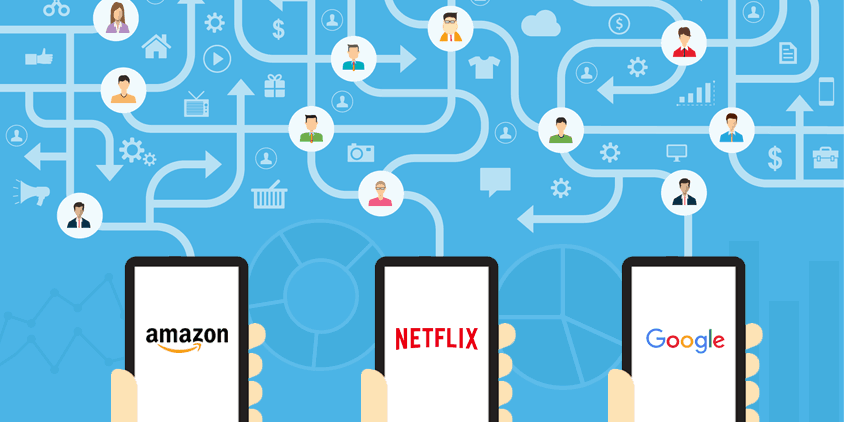 According to research cited by McKinsey, organizations that leverage customer behavior data to generate behavioral insights outperform peers by 85 percent in sales growth and more than 25 percent in gross margin.
Want proof?
Look no further than Amazon, Netflix, and Google-all of whom have built their entire respective empires around a nucleus of customer behavior data and analytics. Customers are of course the most important aspect of any business and without them, even the best thought-out businesses won't succeed. One of the best ways to acquire and retain customers is through growth hacking, something most businesses do. If they're not doing it, they're missing out big time! Following growth hacking tips from Chartattack can be useful if you're just getting involved with growth hacking but it's one of those things that the more you do, the better you become, and the more you understand your customer's needs.
In a digital world where customer-centricity, personalization, and customer experience separate the winners from the losers, it's no coincidence that these companies thrive. Before long, it will grow increasingly difficult to compete in any industry for those who are too slow to follow in their customer-centric, behavioral data-driven footsteps, for instance, a marketing professional could benefit highly from creating and using a personal marketing consultant marketing funnel for their business, enabling the marketing professional to monitor where his prospective customers have the ability to come from, as well as what actions convince prospective customers to turn into a retained customer base.
And yet, it's amazing how many organizations still only take advantage of a mere fraction of the behavioral data at their fingertips. If they chose to link their different resources together using ipaas, they'd have a lot of options to hand to grow their understanding of customer habits. When working with constant streams of data, it's vital for businesses to keep on top of it all and keep tracking it. This can help them to ensure their websites are working, allowing them to see real-time analysis of customer data. To incorporate this sort of software into your business, it might be worth looking at the software provided by VERVERICA.COM, or others similar. Using software like that is how these big businesses stay at the top of their game.
In this post, I'll bring you up to speed on why customer behavior data is so important today, how it can be used to drive results, and why every company needs to adopt this approach.

Latest posts by Gary DeAsi
(see all)