Learn how the most successful modern companies leverage customer behavior data and analytics to drive customer acquisition, retention & growth, and why you should too.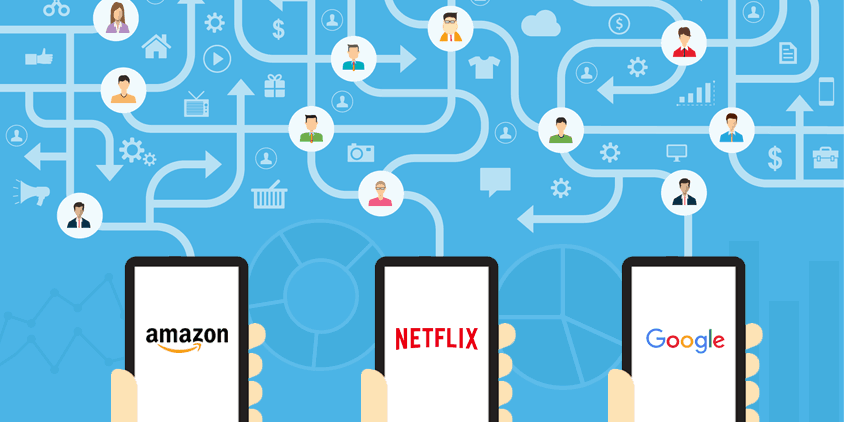 According to research cited by McKinsey, organizations that leverage customer behavior data to generate behavioral insights outperform peers by 85 percent in sales growth and more than 25 percent in gross margin.
Want proof?
Look no further than Amazon, Netflix and Google-all of whom have built their entire respective empires around a nucleus of customer behavior data and analytics.
In a digital world where customer-centricity, personalization, and customer experience separate the winners from the losers, it's no coincidence that these companies thrive. Before long, it will grow increasingly difficult to compete in any industry for those who are too slow to follow in their customer-centric, behavioral data-driven footsteps, for instance, a marketing professional could benefit highly from creating and using a personal marketing consultant marketing funnel for their business, enabling the marketing professional to monitor where his prospective customers have the ability to come from, as well as what actions convince prospective customers to turn into a retained customer base.
And yet, it's amazing how many organizations still only take advantage of a mere fraction of the behavioral data at their fingertips. If they chose to link their different resources together using ipaas, they'd have a lot of options to hand to grow their understanding of customer habits.
In this post, I'll bring you up to speed on why customer behavior data is so important today, how it can be used to drive results, and why every company needs to adopt this approach.

Gary DeAsi is a global digital marketing and demand generation expert with a passion for technology, content and thinking both analytically and creatively to overcome business challenges at every stage of the customer journey. As Director of Demand Generation at Pointillist, Gary is responsible for building and fueling a modern, revenue-centric marketing engine to accelerate growth for Pointillist's game-changing Customer Journey Analytics and Orchestration software.Prior to Pointillist, Gary held several roles at SmartBear Software, from leading the demand generation team, managing the global corporate brand, to heading up marketing operations. His initiatives helped SmartBear earn back-to-back Marketo Revvie Awards for Most Dramatic Business Impact and Most Creative Integrated Marketing Campaign. Also an expert in lead nurturing and marketing automation, Gary has been honored as a three-time Marketo Champion.

Latest posts by Gary DeAsi (see all)